Transparent Polycarbonate rolling shutters | PC303
"MORE THEN SECURE" is our vision and mission, we aim to offer roller shutters which are more than the basic function of security, as well as elegant appearance, safety, durability, easy to install and low maintenance.
Gerneral Descriptions
Our PC303 model transparent polycarbonate rolling shutters, They are not only designed to provide protection and security to your business, they are also designed to offer ultimate excellent visibility. When you desire to shut the business for the day or for an extended period, this roller shutter just says no to would-be burglars and curiosity seekers, additionally, it keep showing your buisness due to it's transparent curtain.
Applications
It will be a perfect choice for the applications which need high secutiry as well as transparency.It's ideal solution for following Applications:
commercial shop
showroom
fashion shops
jewellery shops
airport
banks
club bars
and more
KEY Benefits
Polycarbonate rolling shutter door has many benefits as following:
1, Excellent Visibility: Polycarbonate (PC) plastics are a naturally transparent amorphous thermoplastic, as a naturally transparent amorphous thermoplastic, the pliability of the material arrows around 80-90% transparency,In addition, the raw material polycarbonate allows for the internal transmission of light nearly in the same capacity as glass. With the excellent visibility, no matter you are a business owner or designer, you can always benefit from it.

2, Safety and Security: Safety and security are always the most important factors when choosing a roller shutter door. When talking about polycarbonate roller shutter door, many people think it's weak and easy to break in. It's true that it looks like glass, which is transparent and easy to break, however, the Impact resistance performance of polycarbonate is 200 times stronger as ordinary glass, 30 times as organic glass, this physical characteristics makes the polycarbonate roller shutter door extremely strong, it won't be cracked or break under normal attack or stealing tools.

3, Durability / Weather resistance:
Polycarbonates are a group of thermoplastic polymers containing carbonate groups in their chemical structures.
Listed below are some parameters shows its durability and weatherability:
* Lower working temperature: −40 °C (−40 °F)
* Upper working temperature: 115–130 °C (239–266 °F)
* Heat deflection temperature: 0.45 MPa: 140 °C (284 °F); 1.8 MPa: 128–138 °C (262–280 °F)
* Linear thermal expansion coefficient (α): 65–70 × 10−6/K
* Thermal conductivity (k) at 23 °C: 0.19–0.22 W/(m·K)
* Thermal diffusivity (a) at 25 °C: 0.144 mm²/s

In a word, the polycarbonate still keep the physical indicators stability in the range of -40 to 130℃, the outdoor service life is around 20 years, and the indoor life is around 30 years.

4, Flexibility: Another feature of polycarbonate is that it is very pliable (Flexural Strength: 93 MPa (13500 PSI)). It can typically be formed at room temperature without cracking or breaking, similar to aluminum sheet metal. The "thermoplastic" part refers to the nature of polycarbonate and other similar plastics to become liquid at their melting point, which allows, among other things, for easy injection molding and recycling. Instead of burning, thermoplastics like Polycarbonate liquefy, which allows them to be easily injection molded and then subsequently recycled.

5, UV protection: Can effectively cut off 80% of the sun's ultraviolet, it's an optional choice. If case your roller shutter door is to be fixed outdoor, Anti-UV polycarbonate rolling shutter is necessary.

6, Energy saving: The polycarbonate roller shutter door has the function of prevent the heating from outside coming inside the indoor, as well as a barrier to prevent the indoor energy coming outside especially when using air condition. The heat insulation is 10 times better than ordinary glass Many manufacturers take the advantages of this feature of polycarbonate to naturally light the interior. This reduces the usage of electrical lights as an energy-efficient method.

7, Sound insulation: It's 3-4DB better than glass, which always give you inner peace.

8, Advertising / display effect: With the benefit of its excellent visibility, you can enjoy 24 hours / 7 days display effect, When you desire to shut the business for the day or for an extended period, this roller shutter door just says no to would-be burglars and curiosity seekers, additionally, it keep showing your business due to its transparent curtain.

9, Environment-friendly: Comply with ROHS, the PC could be 100% recycled.

10, Fire retardant and self-extinguishing: Polycarbonate also has very good heat resistance and can be
combined with flame retardant materials without significant material degradation. The melt temperature is 288-316 °C (550-600 °F), we are proud to announce that our polycarbonate slats has successfully passed the fire retardant test from SGS and the result turned out to be very great--V0. We believe this will be a value added factor.

Key features of V-0 fire retardant polycarbonate slats
1, It's very difficult for the door to get on fire
2, Even when the door is on fire, there is very little fire frame and the fire will automatically self-extinguishing within
few seconds
3, In addition, the fire will not be spread to other items nearby

11, Up to 12 meter width. Consisted of polycarbonate slats interlocked with stainless steel tubes or aluminum tubes, the max width we can made for polycarbonate rolling shutter door is 12 meters, which could be satisfied most of the openings.

12, Easy to maintain. Cleaning the curtain is easy and straightforward. All you need is clean water, mild soap and a soft cloth to clean the doors. You can use a duster or brush to dust off the dirt from the panels.

Project photo: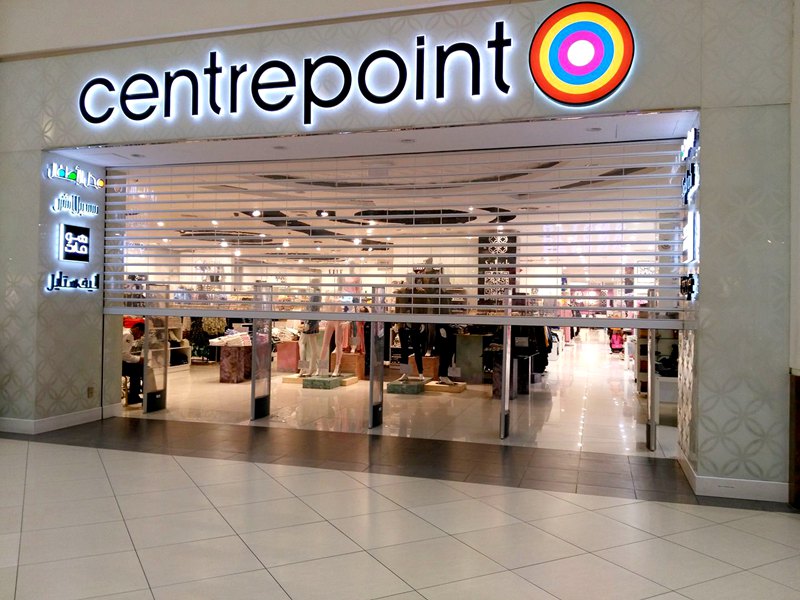 TECHNICAL SPECIFICATIONS
| | | | | | |
| --- | --- | --- | --- | --- | --- |
| Item number | Max width | Max height | Color | operation way | options |
| PC303 | 10,000 mm | 9,000 mm | transparent | manual operation, autoamtic operation | shutter box, safety sensor, UPS, safety brake, video surveillance |
Polycarboante slats/ links:
We are using imported high qualityPC materials (LOTTE from South korea or Makrolon from Germany) to produce polycarbonate roller shutter doorslats, kindly check more
details as below:

LOTTE PC from South korea
Makrolon PC from Germany
Aluminum joining tube, by powder coating:


Aluminum bottom rail with rubber weather seal:

20 years warranty for outdoor service life and 30 years for indoor life will be offered by us.
Any discolor polycarbonate slats, we will send replacement for free within our warranty.