Galvanized steel roller shutter in China | Big size galvanized steel rolling shutter door factory
The roller shutter's curtain is made from individual lath that can be easily replaced should it get damaged. This makes our SG110 a very economic heavy-duty roller shutter, especially in the longer term.
Galvanized steel roller shutter is used to help prevent unauthorized access and vandalism to premises by adding an extra barrier between "outside" and whatever entrances they may be protecting. When open, the shutters provide an almost unobstructed aperture as the shutter and mechanism store above the doorway and out of the way. Furthermore, the doors are tough and have a long life with little maintenance required.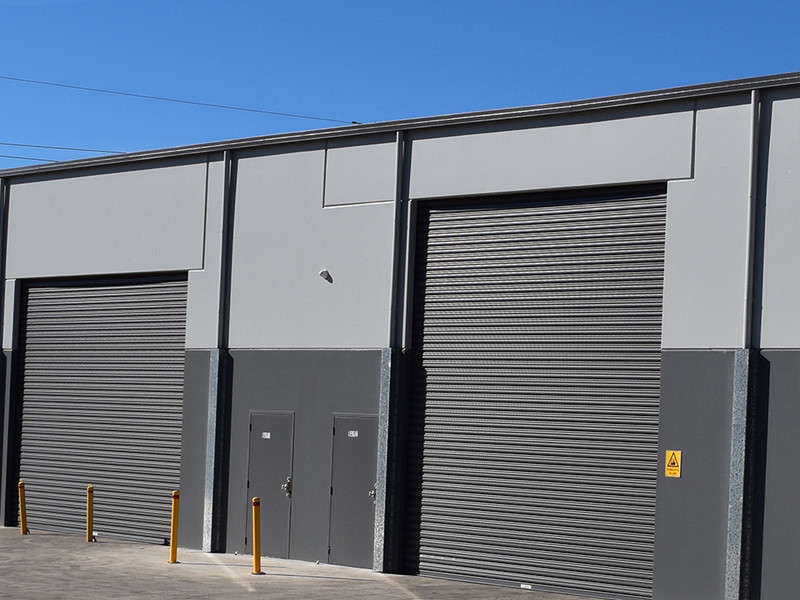 Consisted of solid interlocked galvanized steel slats, with steel end clips on both sides of curtain to prevent lateral movement, this type of door is designed and widely used for industrial, commercial, residential applications as following:
♦ Factory
♦ Warehouse
♦ commercial shop
♦ garage
♦ Industrial units
♦Commercial units (especially if powder coated)
Project of Galvanized steel roller shutter door as below:
Advantages:
♦ Security
♦ Strong and durable
♦ Cost effective. Compared to other types of roller shutter doors, galvanized steel roller shutter is way too much cheaper.
♦ Ventilation available. The galvanized steel slats could be perforated to offer ventilation.
♦ Many color available. The natural color, white, blue, green, cream, or any other RAL color by powder coating.
Galvanized steel slats are under production by our rolling forming machine as below: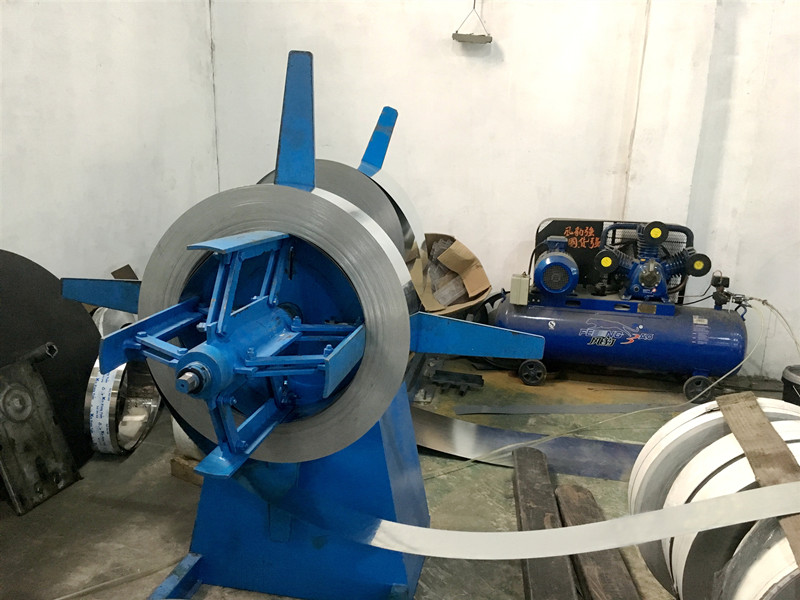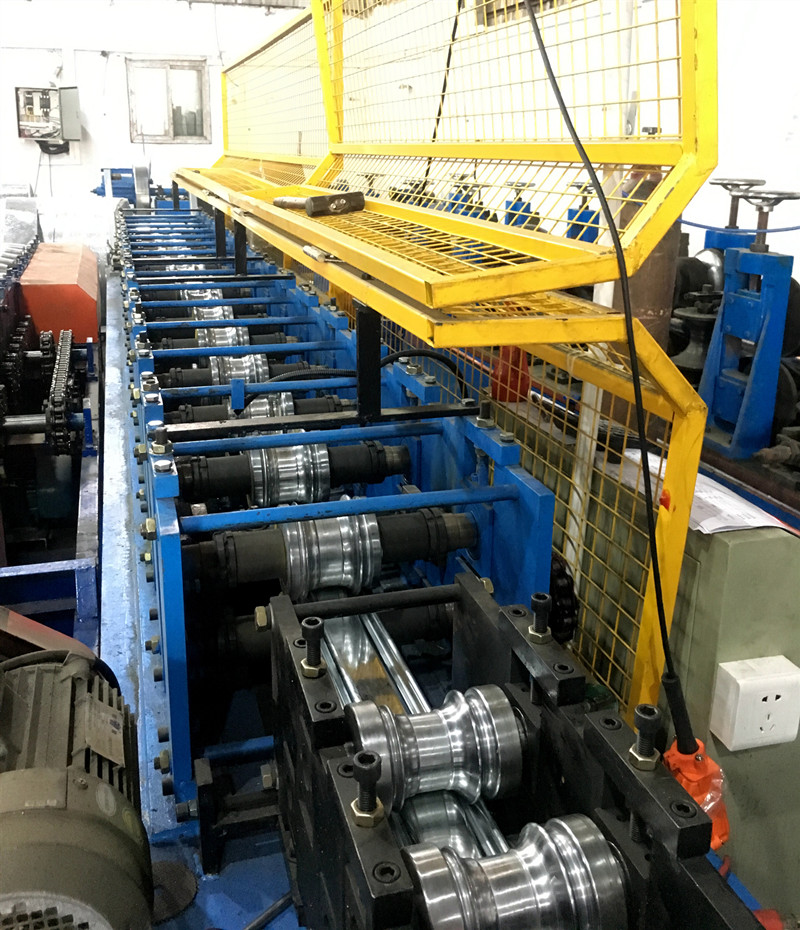 SPECIFICATIONS
| | | | | | |
| --- | --- | --- | --- | --- | --- |
| Item number | Max width | Max height | Color | Operation way | Options |
| SG110 | 12,000 mm | 9,000 mm | any RAL color by powder coating | manual operation, motorized operation | shutter box, safety sensor, UPS, safety brake, video surveillance |
Curtain:The rolling shutter curtain itself consists of Consisted of solid interlockig galvanized steel slats, with steel
end clips on both sides of curtain to prevent lateral movement.
Thickness option:0.8 mm, 1 mm, 1.2 mm
Bottom rail:
♦Material: roll formed galvanized steel
♦With plastic end caps on both sides
♦Dimension:40*90mm, Depth*Height
Shaft / Axle:
♦Material: galvanized steel
♦Diameter:5 inches(side motor), 6 inches, 8 inches, 10 inches
♦Wall thickness: 1.5 mm, 2 mm, 2.5 mm, 3 mm, 4 mm
Side plates / brackets
♦The brackets are manufactured from mild steel and supplied in premed finish
♦The brackets can only be installed on a structural fixing surface such as concete, steel columns, steel
angles are normally used to supported the brackets if needed
♦With plates slotted to accommodate shaft or motor mounting.
Operation way:
♦Manual operation by hand or hook (push up & push down)
♦Automatic operation with motor(remote controls, switch button)
Optional:
♦Shutter box / hood cover
♦Perforated slats, punched slats are available if needed
♦Wicket door
No matter how big you order is, we can promise to deliery in a very short terms. Give us a call or email inquiry,we will provide a professional suggestion to your project.
Call now on 0086-20-39010223 to discuss your options or email your basic requirements to
sales@starkingshutter.com and we will be at your service anytime.